We present an educational robot arm that is printed on 3D printers of FutureLabs Labs With an open license, anyone can copy it for themselves!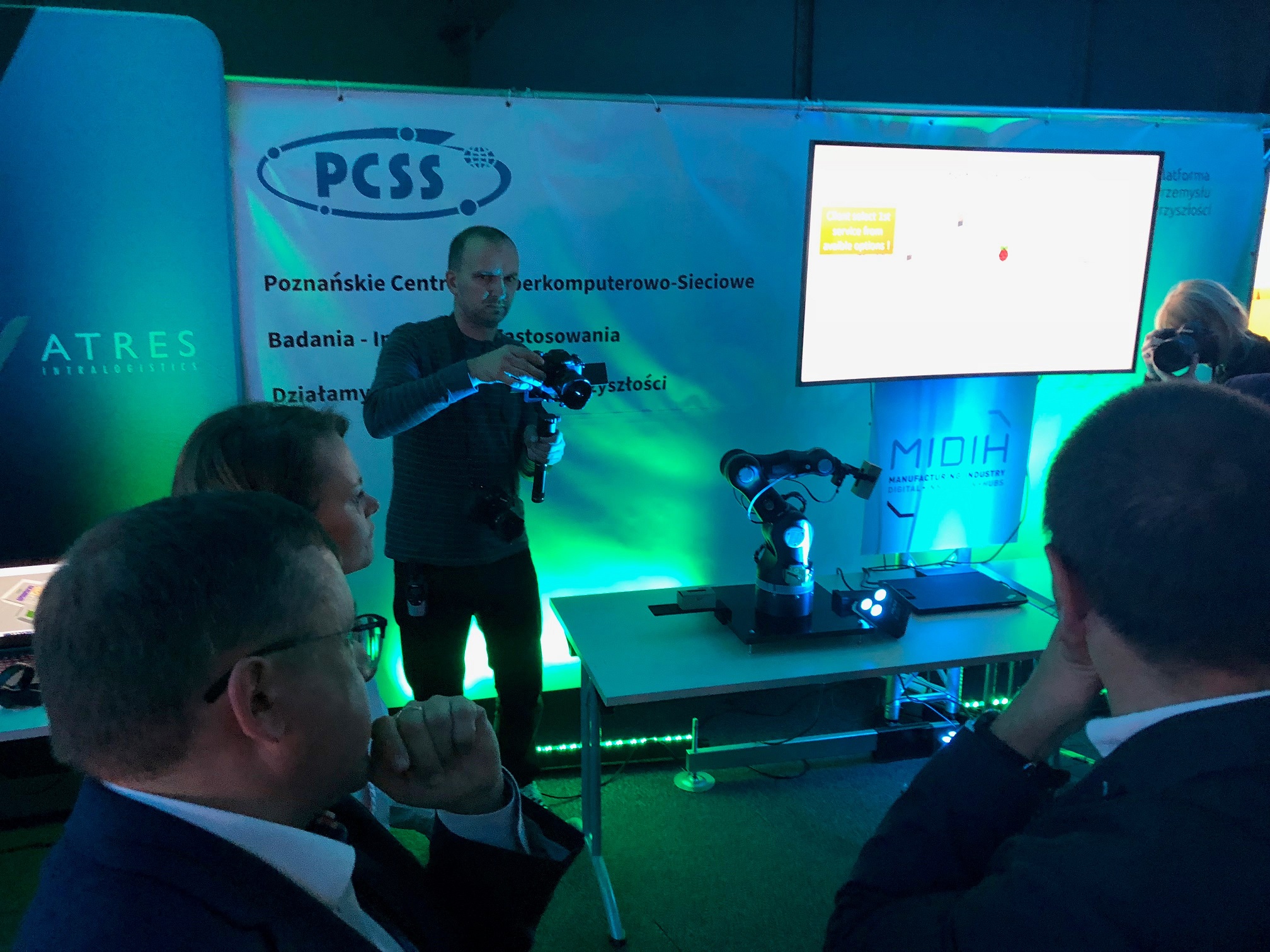 One of the problems faced by the Catalan Department of Education was the high price of the equipment needed for robotics students. An open-source robotic arm, easy to use and cheap to produce, could support several educational paths: design, automation, industrial programming. That's how BCN3D Moveo came to be, designed and made in collaboration with community and commercial partners. Future Labs, thanks to an open license, made the first unit in Poland in its laboratories.
As an educational project, funded by public funds, BCN3D Moveo will never be commercialized BCN3D Moveo files will be available to everyone. Thanks to the GitHub platform, a site where users from all over the world share their projects, everyone will be able to get all the necessary information to assemble their own BCN3D Moveo at home.
Thus, among the publicly available files is a "bill of materials" (BOM), which lists all the components needed to assemble the arm, as well as CAD designs so that anyone can modify the BCN3D Moveo design to their liking. In the same place, GitHub users will be able to find STL files for printing the arm structure and assembly instructions available in Spanish and English.
To make the design more accessible to Polish users, Future Labs will gradually translate the documentation into Polish by posting it in an online repository (see links below).
A demonstration copy can be viewed during virtual tours of Future Labs' headquarters. After easing sanitary restrictions, we are also planning on-site meetings for people interested in the topic of educational robotics.

FutureLabs, social partners
Leader projektu: Piotr Skulski